I'm getting so close to a year's worth of edited/uploaded/blogged photos. a year! If this is boring beyond belief, come back in a week. though you'll probably be bored since it's still just us doing stuff.
first day. first grade. I was still sad. she was not worried a bit though.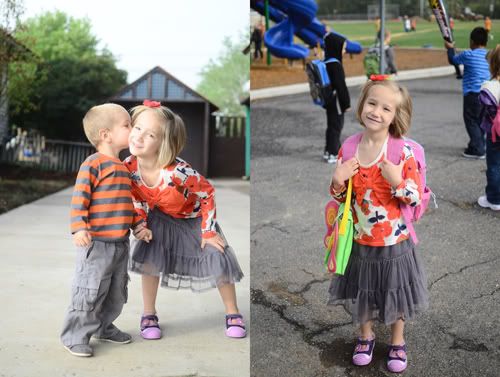 labor day parade. so dorky but really one of my favorite things about living in a dorky little town.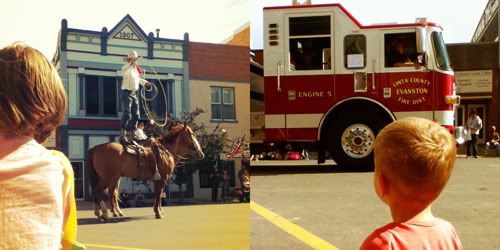 max's rain jacket was mine I think when I was a kid. Lily is easy to spot after school :)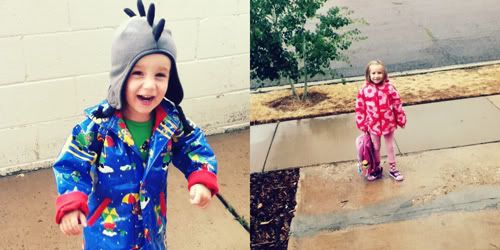 I had many days worth of both napping pictures and swinging ones. they are my favorite.
demolition derby! I don't think we'd gone before. it was pretty exciting. at least the first 1/3 of it until it started sprinkling and our kids got hungry for not-demolition-derby food.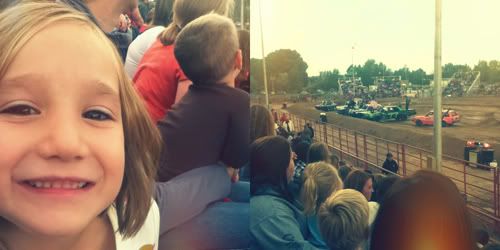 max ryder hoopes.
mary poppins! magical.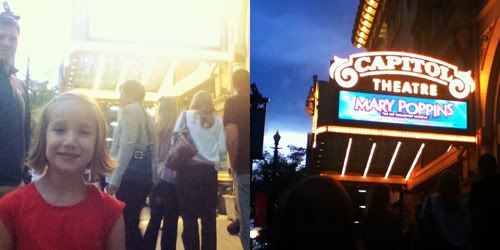 lily's school days are filled with max + mom projects. he loved painting and glue on buttons.
crazy hair day + cowboy bling day or something weird like that.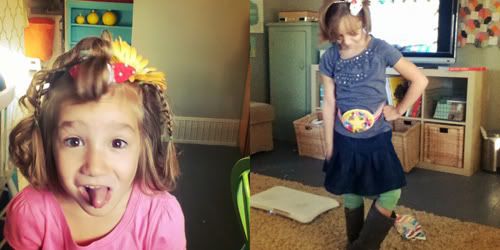 seeing as how no one here has ever won a rodeo, we made our own cowgirl bling.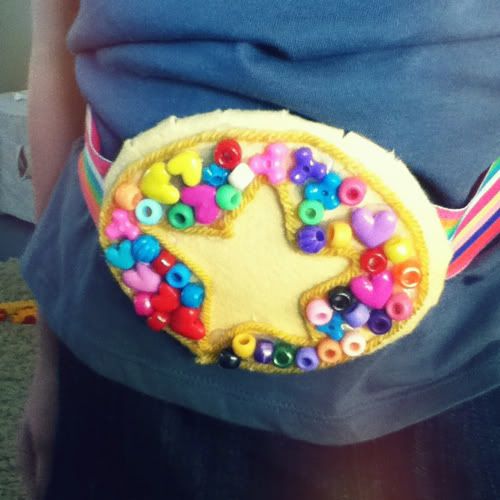 hundreds of beautiful glass jars from the wedding=maybe I should finally read about and start canning food. I did and it was great and we've eaten most of the peaches, plums, tomatoes, salsa & spaghetti sauce but not until after I spent a whole day removing the candles and wax from the jars. if you ever find yourself in a similar situation please come let me help you.

leaves.