1. hmmm. opening this box seems like a lot of work.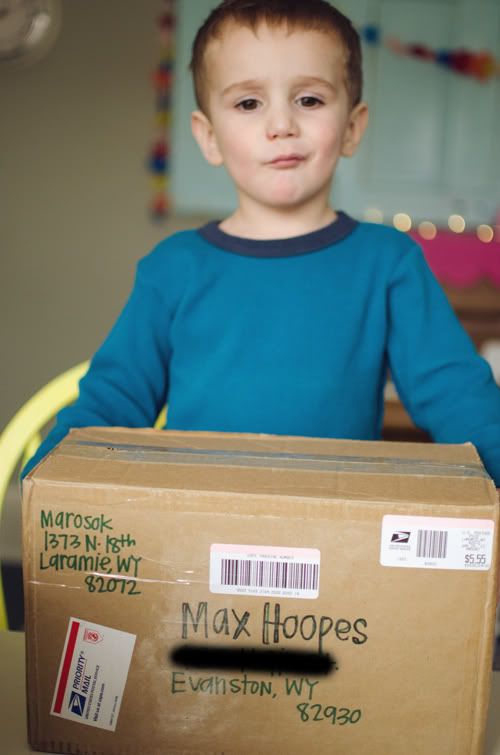 2. though opening boxes has always paid off in the past...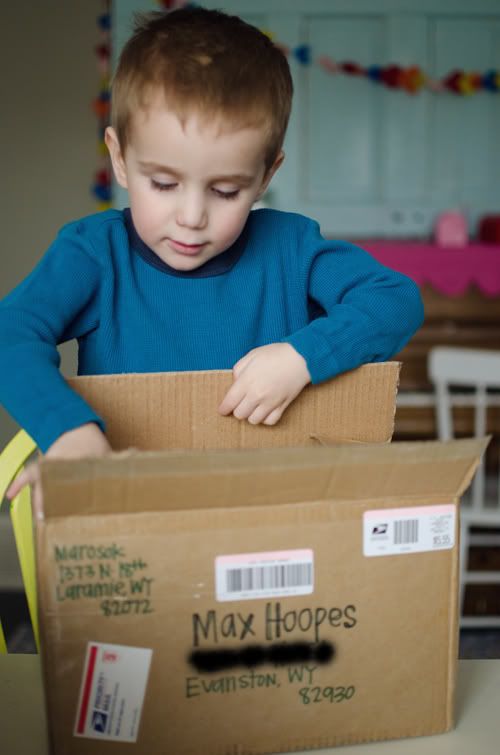 3. what? there's a box inside of this box. i love boxes!
4. pause for the card. let's get it open-WHOAH!-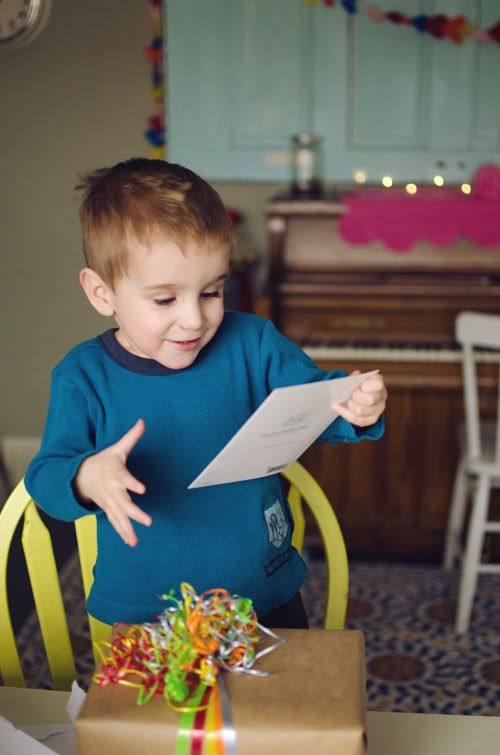 5. look at this! can you believe it?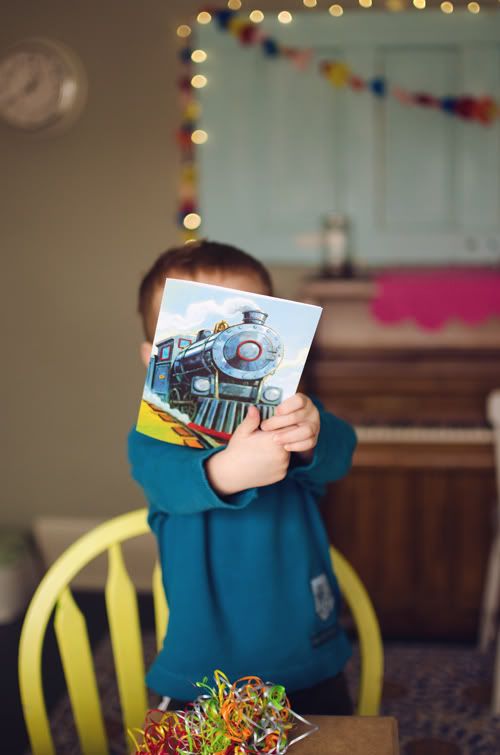 6. they even wrote stuff on the inside! i sure do have talented aunties and artist fartist uncles.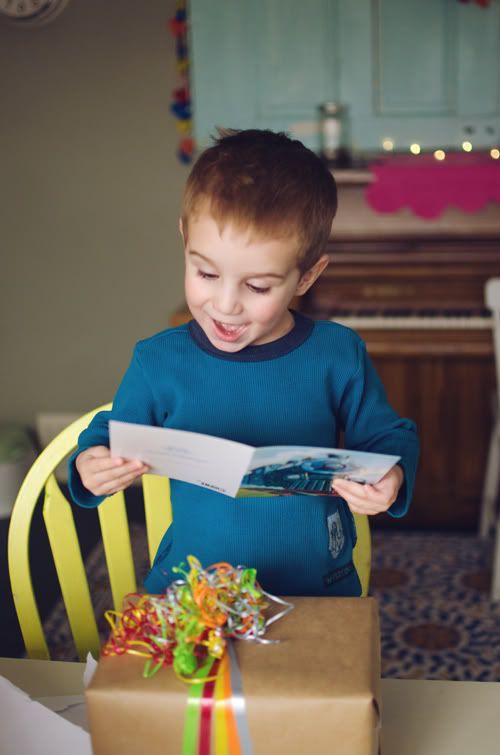 7. i can almost taste it.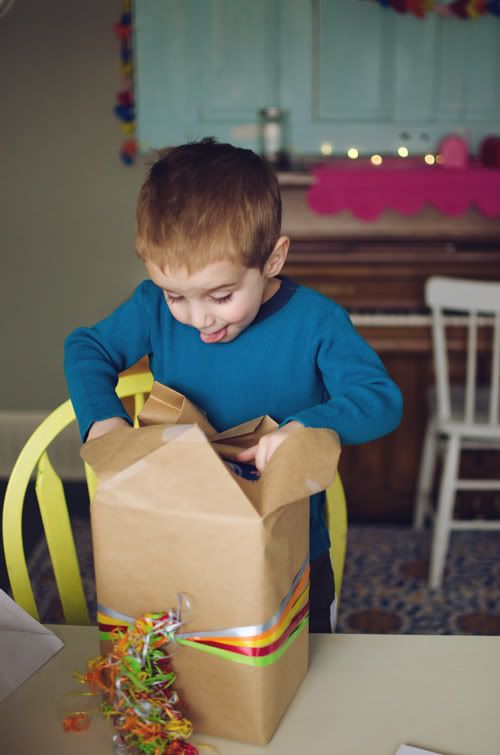 8. come on come on COME ON! almost there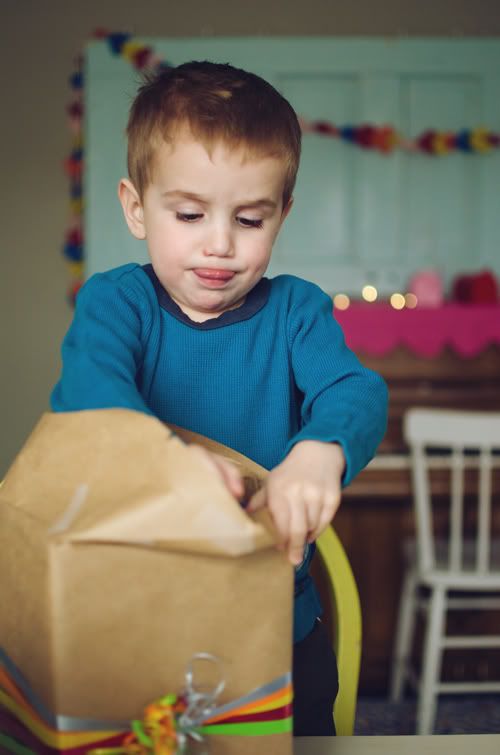 9. come to max. i'm ready to play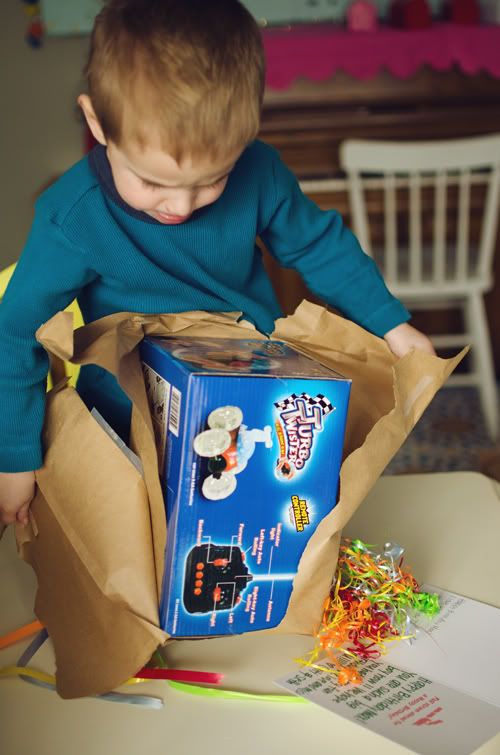 10. yes! success! sweet! (though I think what he really wanted was for me to put the camera down and get out the batteries. we did right after this. don't worry)
the
gift
, if you're interested. it's become quite popular round here.