this is not so much a tutorial as it is a thanks-family-for-the-birthday-money-now-i-can-cut-out-rad-stuff
i got a super crafty cutting machine that makes me want to bury all my scissors in the dirt and start using "x-acto" as a curse word. anyone who i've made use one of those in the past, i owe you.
so i experimented today with the elephant. probably going to do some bonus stitching on it but seeing as how it's on the red vines-dino dan watching-just woke up from a late nap boy, i'll probably save it for later.
also how great is it when your friend then comes over and chooses a polka-dot giraffe which i was excited about already and then busts out with "do you think we could put a neck tie on it?"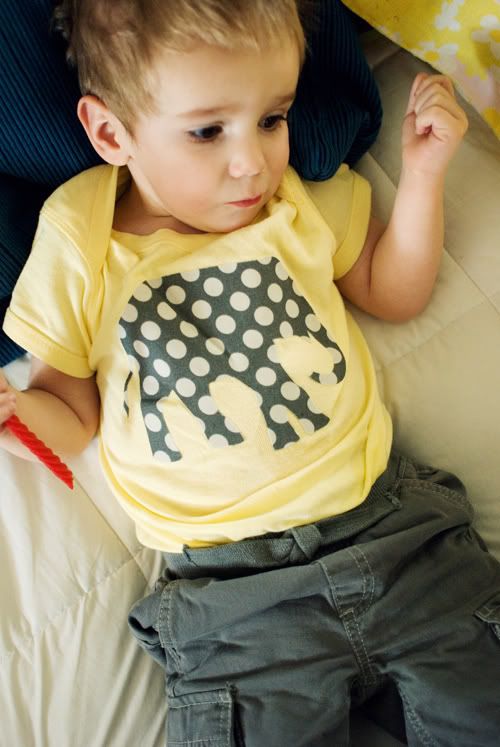 this little neck-tied giraffe has opened up a whole new world of ideas. bow ties on weiner dogs. buttons for dump truck wheels. googly eyes on anything! lily best watch out or the butterfly shirt she designed is going to get some tiny mustaches next time she takes it off.