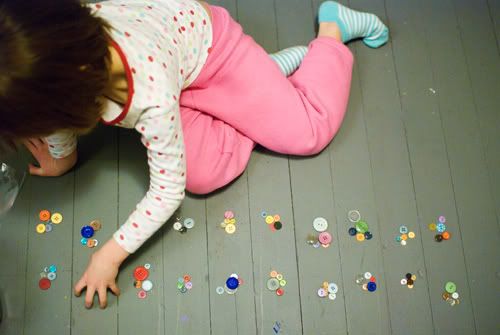 100 days of helping her find clothes in the morning. no jeans, please. doesn't like wearing dresses with snowpants unless it's a fancy day like your birthday or we're going to disney on ice after school. could care less if her socks match but they should feel the same (both polka dots or both stripes)
100 days of wanting a cold lunch. it happens most of the time. 70% of the time turkey and cheese. 30% pb&j. always buy white milk at school.
100 days of picking you up by the kindergarten playground. most of the time max stays in the car and listens to sesame street tunes and all of the time you say 'I see my mom!' and run into my arms.
100 days of worksheets. whenever you have a shape or letter that needs some simple coloring-in you fill it with rainbow stripes or tiny hearts.
100 days of missing you. is it summer yet?