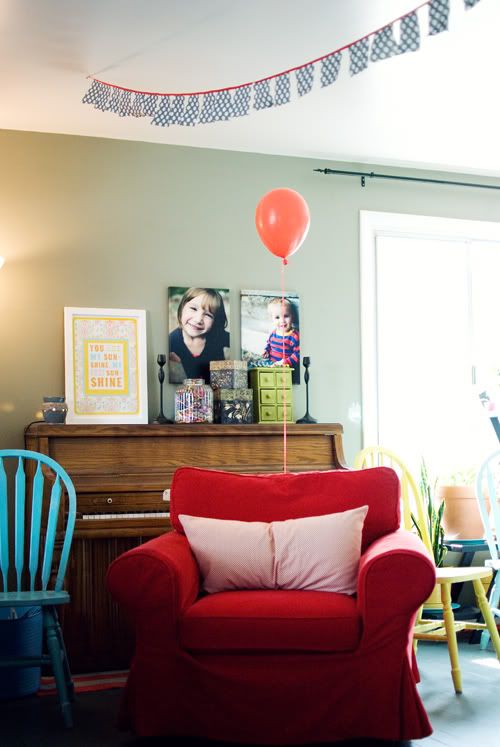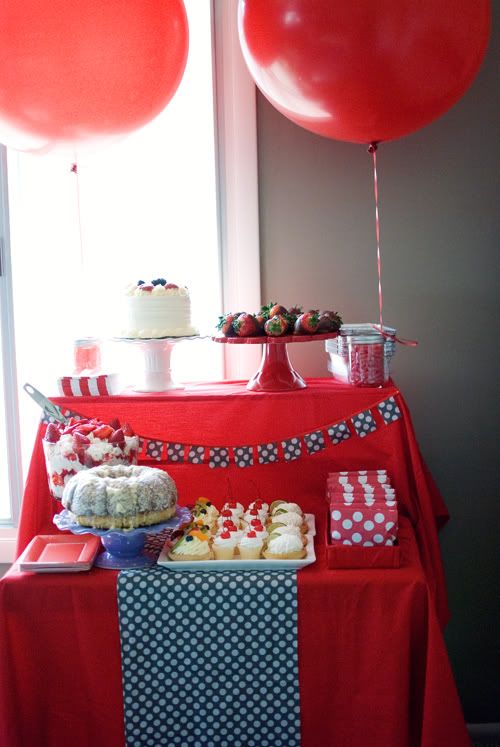 details:
lily put the balloon on the chair so heather would know right where to sit
you should probably go buy a chantilly berry cake from whole foods right this minute
if heather's mom were to make another orange poppy seed cake and leave it on her counter you should probably bust in to her home and have a piece right this minute too
my friends are awesome at bringing delightful food. man oh man.
also i insisted we brought in volcano hot wings from suds brothers because that was one of her weird pregnancy things. she laughed.
my sister hanna blew up like 27 of those balloons stuck to the fireplace. lily did 2.
the treat table included aluminum take-home boxes. because i just know i always over do it but instead everybody got to take whatever they couldn't fit on their plate home with them.
my favorite paper straw, huge balloon, striped napkin dealer is shop sweet lulu.
our only activity: tie dye
(enough to fit baby girl all through her first year and matching shirts and underoos for her big brothers)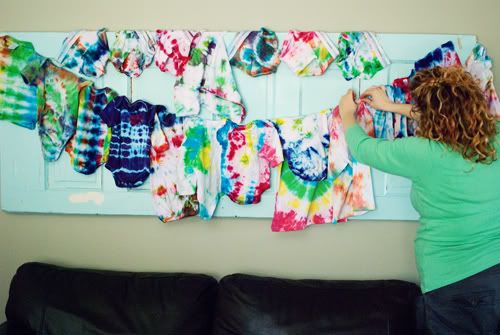 heather came back with her older 2 after the shirts had been washed so we could set this up and take these: