I think there are 82 different ways to do these and all of them are bomb. here's allie style:
*I use banners I've made during that year for my cover. easy peasey.
*I sometimes forget to type in what I want on the spine so I use a sharpie. and it still bugs me. Shutterfly goes up to 100 pages per book so if I can't fit it in I do 2 volumes.
*I design the whole page in photoshop. all the picture arranging and titles and writing and everything. it's much faster for me that way and I can just put something where I want it instead of looking for a template to match.
*using keyboard shortcuts for cutting and pasting and resizing and moving and everything speeds this process up quite a bit. and bonus I feel like one of those cool people on movies that types frantically for a minute to stop the train from exploding or the door on the hatch closing on someone.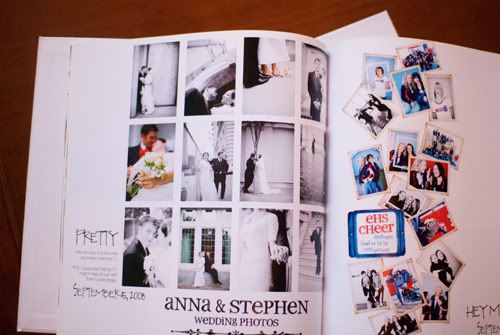 *when there was lots of text I found myself dividing it up into columns or trying to keep it near the picture it goes with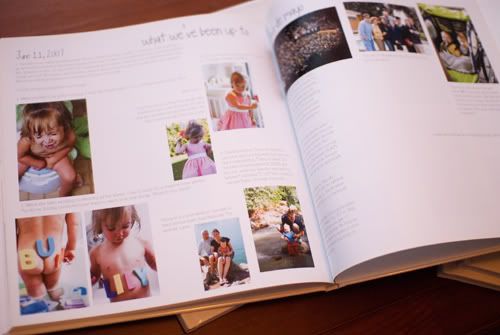 *once in a while I knock your socks off with a cute little mug like this one. my books are 12 inch square so that's a lot of Lily.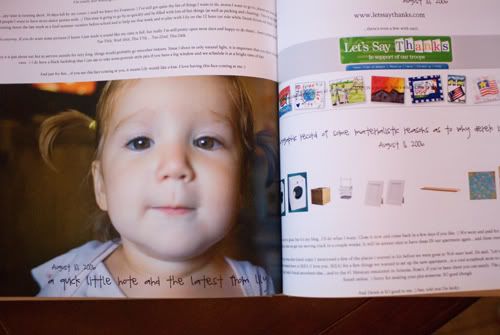 *when I loved the comments or they made me laugh I included them. most of the time I did a screen capture (you know the PrntScrn button) and pasted it into photoshop. I cleaned it up a little like cropped it down to what I actually wanted and then included it on the page.
*once in a while I'd leave a super dumb post out all together
*if I included links I usually added in the actual url in parentheses (http://www.awesome.com) that's not really one though
*sometimes I'd put a couple of posts on one page if they were miniscule
*back in the day I posted tons of video slideshows I made so occasionally I would show a screen capture of those too just to remind me what I'm talking about in the book
*we love looking at them! my goal this year is to blog enough to make a book....so far, lame.